"Company culture" has become a bit of a buzz-phrase these days, but it does serve a critical purpose in showing clients & prospects the personality of your company. When organizations have a positive, inviting company culture, it makes employees want to work for them, and clients want to work with them. A great place to showcase your company culture is through your social media channels. You can still be professional, but don't hesitate to inject humor and personality into your content. It is all part of humanizing your brand!
Showcase Your Team & Their Accomplishments. 
Does your company recognize an Employee of the Month? Has anyone won industry or community awards? Celebrate these accomplishments on social media! It will make your employees feel valued and appreciated and will help your clients learn more about your organization.
Really Engage! 
Respond to comments left on your social media posts. Interacting reflects a positive company culture by letting followers know you notice them and value their feedback.
Put Your Community First. 
Ray C's Harley-Davidson is a small business in a rural community. They've been hit hard by the pandemic as have most small businesses. But it hasn't stopped owner, Ray Clemens, Sr., from doing everything he can to help local residents.
With an already very tight marketing budget, Ray decided to commit his entire ad spend for the month of December to promote a toy drive to support a local charity.  His hope was that with a little exposure on social media, Ray C's Harley-Davidson would get enough toys donated to fill their collection bin.
The locals showed up for Ray in a big way. To date, they've delivered 4 loads of new, unwrapped toys to The Holiday Depot of Lapeer County and the donations keep rolling in. Shout out to the Clemens Family and Ray C's Harley-Davidson for going above and beyond for their community!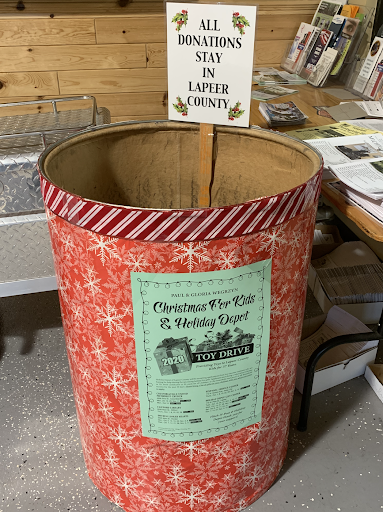 So how can you incorporate more of your company culture into your social media? Tag me in your posts so I can see your culture in action!